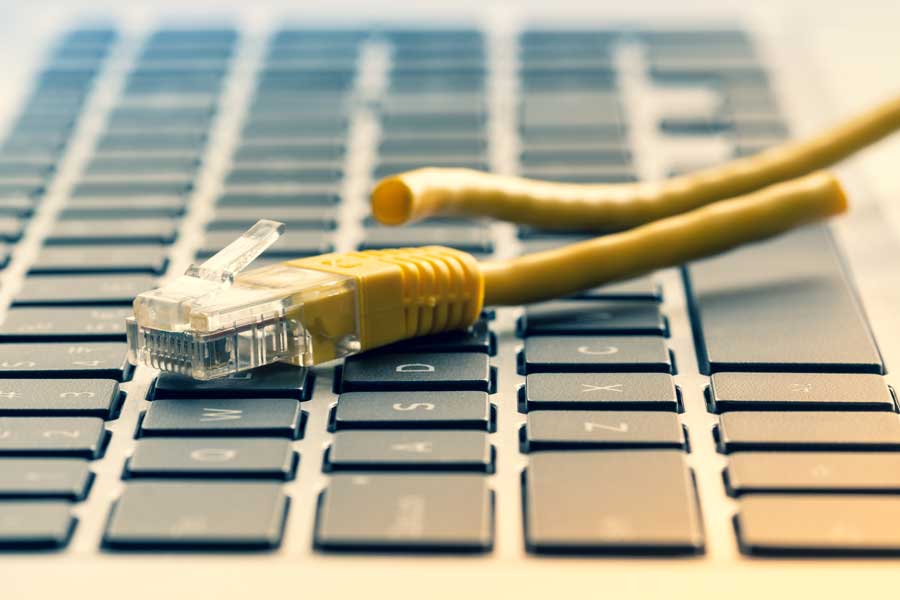 There are a few different options to choose from when it comes to internet service. The two most popular types of home internet service are fiber optic internet and cable. So, which one is better?
Fiber optic internet is a newer technology that delivers high-speed Internet through fiber-optic cables. These cables use light to transmit data to deliver speeds much faster than traditional cables. Fiber optic internet can often provide speeds of up to 1 Gigabit per second, which is several times faster than the average cable internet speed.
Cable internet is the other significant type of home internet service that many Americans have access to. This type of Internet uses traditional coaxial cables to deliver data, which means it operates at slower speeds than fiber optic internet. Cable internet offers faster speeds than DSL but still delivers significantly less speed than fiber optic. However, cable internet is often more affordable than fiber optic, making it a popular choice for budget-minded consumers.
Business Advantages of Fiber Optic Internet vs. Cable
As fiber optic internet gains more prominence, its differences and cable are becoming more significant. Businesses that have access to both types of service can benefit from understanding how these services differ. Fiber optic internet offers several key benefits over traditional cable that may appeal to any business that needs fast, reliable internet service.
In this post, you'll learn more about the many ways fiber-optic Internet differs from traditional copper wire, including bandwidth potential, speed, and dependability, as well as other factors.
1. Bandwidth Potential
When you're looking for internet service, one of the most important things to look at is the bandwidth potential. This is the maximum amount of data that can be transmitted through a network at any given time. And because fiber optic cables use light to transmit data, they have a much higher bandwidth potential than traditional copper cables. This means fiber optic internet can provide faster speeds and more stable connections.
2. Speed & Storage Capacity​
Unlike standard cable, fiber optic cables can also deliver fast and highly consistent speeds. Fiber optic internet service is often much faster than cable because it has a much higher bandwidth potential. This high-speed connection can help run bandwidth-intensive applications, such as software development or HD video conferencing, on more than one device at once without fear of lag.
3. Reliability & Downtime
Downtime is the last thing you want when you need to keep your business running as smoothly as possible. Downtime is the last thing you want – and fiber optic cables have fewer outages than traditional copper cables. Because they have a higher bandwidth potential, fiber optic cables are less susceptible to interference from other devices on the network. This means businesses can experience fewer outages and less downtime with fiber-optic service.
4. Cost
While fiber optic internet is more expensive to install than standard cable, the long-term benefits it offers businesses can be well worth the investment. When you're looking for a fast, reliable, and consistent internet service, fiber optic should be at the top of your list.
Cable internet vs. fiber optic: which is better for your business?
The answer to this question may vary depending on the specific needs of your business. However, fiber optic internet offers significant advantages over traditional cable in terms of bandwidth potential, speed, reliability, and cost. So, if you're looking for a high-quality internet service that can handle your busiest days, fiber optic may be the best choice for your business. And if you need help getting set up as well as with ongoing support, JCOMM would love to be there for you.
By JCOMM 12-8-2021