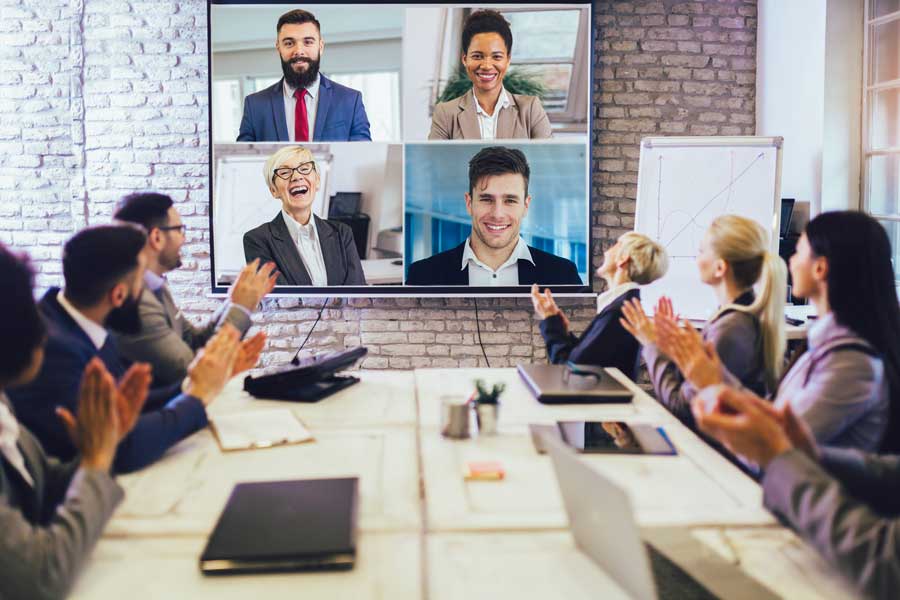 The last couple of years have seen tremendous changes in work environments. Some companies have recognized a greater need for work-from-home opportunities, and other businesses have started implementing more hybrid models. As you redesign your business, consider the need for huddle spaces.
Understanding Huddle Spaces
A huddle space is an area in the office where colleagues can gather together to discuss plans, projects, strategies and more. These spaces allow for more fluid collaboration than the traditional cubicles while also addressing the declining need for huge meeting rooms at businesses employing hybrid models. Typically, bosses do not require employees to sign up to use a huddle space. Colleagues can collaborate whenever they feel the need to do so.
Building a Huddle Room
You can hire a construction company to build a room designated as the huddle space. However, you can also use the current company space. For example, private offices no longer in use can be designated huddle spaces. Another option is to use room dividers to separate a large meeting area into smaller spaces. Do keep in mind that lightweight room dividers may not provide the necessary privacy for discussing sensitive or personal matters.
Locating the Space
Choose a central location for a huddle space. This space is supposed to feel inviting to all your employees. If you embed the huddle space into one particular department, colleagues in other areas of the business may get the impression that the room is not for their use. The huddle space should be in a visible area that is also easily accessible to all employees.
Equipping the Space
Tools that allow both on-site and off-site employees to collaborate are necessary in a huddle room, and JCOMM can assist with technological needs. A whiteboard or smart board allows colleagues to write notes or to map out ideas. The room absolutely must have videoconferencing technology, including large screens and microphones. Employees who are working from home for the day or who are entirely remote need to be able to collaborate with their colleagues too. A high-speed internet connection will help to ensure seamless communications in the space.
Depending upon the size of your company, you can decide how many huddle rooms are appropriate for the space. You can also start out with one huddle room and then expand as time goes on. The chances are that you'll soon see how important these spaces are to modern businesses.
By JCOMM 6-8-2022